Does Eyetech by Space Touch help with under-eye aging?
As men and women get older, their skin starts to lose that elasticity that gives people a youthful appearance. As the years fly by, you may forget the passage of time, but a glimpse in the mirror will be sure to remind you. Where did that woman in her 20's go with the bright, flawless skin? After around age 30, your skin will start to get thinner, more brittle, and start to droop slightly due to gravity. Even though you may feel the same on the inside, the mirror is always there to tell you the truth about how many years have passed.
Many people find themselves looking for solutions when their once perfect façade begins to show signs of aging. And, one of the first signs of aging in the face is below your eyes. Not only is that area one of the first to show signs of wrinkles, but gravity and thinning skin work together to create a drooping, dark-circled effect that few people find appealing. If your under-eye area is starting to take a toll on your confidence, one of the best, non-surgical, ways to improve it is to implement the red light therapy used in Eye Tech by Space Touch.
If you're also looking to reduce wrinkles or the size of your facial pores, check out the best microdermabrasion machines.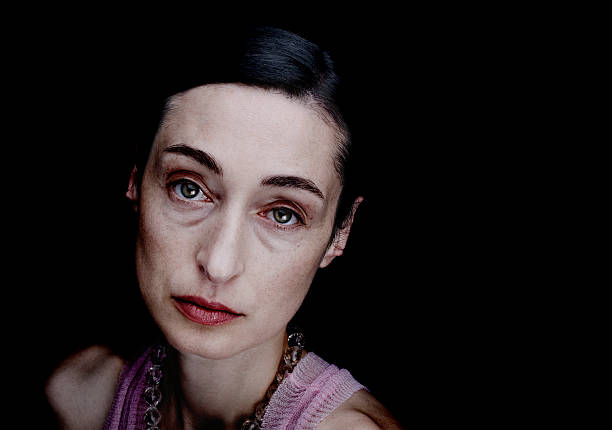 What is red light therapy?
If you've been on the internet at all lately and have searched "ways to improve wrinkles," a sure result to pop up will be red light therapy. But how does red light therapy work and is it safe? According to WebMD, red light therapy is "a treatment that may help skin, muscle tissue, and other parts of your body heal." How it works is the red light emitted from the device penetrates through the top, superficial layers of your skin to reach the mitochondria, or the "power generators" of your skin. When the mitochondria receives the red light, they absorb it, then speed up their activity, actually creating more energy.
So, how can energetic mitochondria help you? Some experts believe that these active "power generator" cells help heal and repair themselves, leading to healthier, more youthful looking skin cells. Other skin benefits associated with red light therapy include a reduction in:
wrinkles
scars
burns
signs of UV damage
Plus, unlike harmful UV rays found in tanning beds, red light therapy is safe for your skin. Very little heat is emitted when using red light therapy, so instead of fearing burns, you can relax with the pleasant warmth that is surrounding your skin.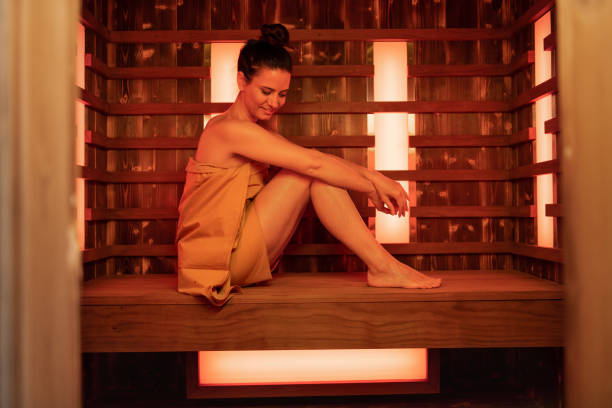 The plastic surgeons that created Space Touch understand the healing powers that red light therapy can have on aging skin. That's why they created devices to help heal and restore skin that may be showing signs of drooping, wrinkles, or darkness around the eyes. If your under-eye area is your main concern, then the product most apt for you is Eye Tech.
Packaging
This device comes quickly once ordered, so you won't have to wait to start producing lasting results. When it arrives, you will find the packaging is as sleek as the product. It comes with 2 red light therapy devices that are perfectly shaped for your lower eye area. In the box, you'll also find a sturdy case with mirror, charger, 52 sets of silicon sticker pads, and an instruction manual. The instructions are simple and straight-forward which help get you started right away.
Ease of Use
Space Tech has thought of every convenience when it comes to performing red light therapy under your eyes. After reviewing the user-friendly instructions, you'll see that this red light therapy device also utilizes vibration technology to increase the brightness of your eyes, as well as reduce puffiness in that area.
To start, simply take out the Eye Tech devices and place a silicone sticker pad onto the red light area of each one. These are a tremendous help if you're trying to multitask while doing the therapy. Although you may find you're more comfortable sitting or lying still, you won't have to use your hands to keep the devices in place. Feel free to scroll through your phone while you use this product!
What makes Eye Tech even better is that each silicone sticker pad can be used around 5-7 times before needing to be replaced. Once the silicone is placed, you can set the devices exactly where you want them, while looking into the built-in mirror you'll find with the case.
Then all you have to do is push a button on each one to get it started. You can choose to do red light therapy only, vibration only, or a combination of both. Each device has a built-in timer that will turn the device off after 10 minutes. With only a 3 hour charge time, you can use your devices for 40 minutes (4 x 10 minutes) before a recharge is needed.
Results
The amount of time it takes to see results will vary by person, but by a few weeks of continual use, you should see brighter eyes and fewer signs of wrinkles if you use the red light therapy with the vibration! Feel free to use once a day for 10 minutes until you are satisfied with your results. Then, you can cut back to 3 times a week to maintain those results.
Our Verdict
Although Eye Tech by Space Touch may seem like a dream come true, there are some down sides to this advanced technology. The first is the cost. If you want to experience the benefits of this device, be prepared to shell out almost $2500.00. However, this is a far better value than fillers. You get to do it from the convenience of your home, and it is a permanent device: unlike fillers, which get absorbed by the body over time.
Second, there is a (small) time commitment to see results. For maximum results, be prepared to set aside a solid 10 minutes every day. Although the silicon sticker pads help the devices stay on while you multitask, they are not always effective, especially after a couple of previous uses. Ten minutes may not sound like much, but if you are a busy parent, 10 minutes may feel like a lifetime! However, if you have the time, pair this device with one of the best eye massagers for a true spa experience at home.
Overall, Eye Tech by Space Touch is a great value. You have a quality device with proven red light technology that you can use for the rest of your life. As a bonus, Space Touch backs the quality of their products with a warranty! Feel free to check out more information on all the Space Touch products here!